Welcome to [BAGUETTE BARDOT.COM]

Who is BAGUETTE BARDOT?
With French baguettes for arms, Baguette Bardot started play and perform in Paris and Japan in 2009. She then made her French recording debut in 2010 on the label FGL (frence) with a special limited edition box set CD and DVD release singing Brigitte Bardot's hits in Japanese.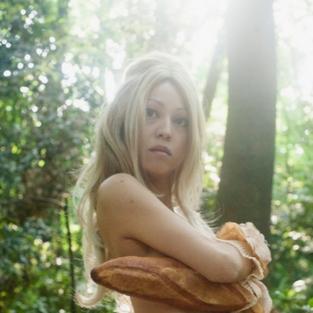 [Action!]
Let's check out various wonderful movies of Baguette Bardot!
バゲットバルドーの素敵な動画をチェック!
詳細を見る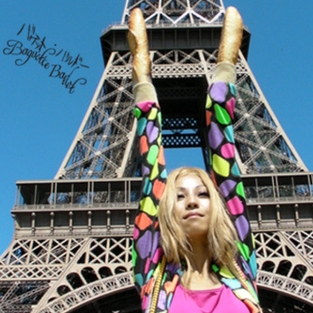 [le parti de la baguette]バゲッ党!
5B:It's an idiot (1Baka), bad (2Bad),out of place (3Bachigai),but Boyne (4vowel/ Boin) and beautiful! (5Beautiful!), All together,we are"Be: just there" is the best.
[バゲッ党!5B]:おバカ(Baka)でバッド(Bad)で場違い(Bachigai)だけど、ボイン(母音/Boin)でビューティフル!(Beautiful!) すべて総括して私たちは[Be:ただそこに在る]ことが最上なのです。
詳細を見る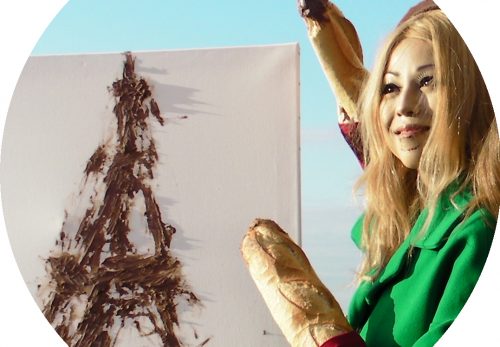 [Chocolate Portraits Painter]
Not only a performance and singing, baguette bardot also has a very unique skill of creating portraiture art using chocolate and flat bread, creating edible portraits.
バゲットバルドー画伯、チョコレート似顔絵師でもあります。

BBBBB
profession